« Work in Progress: Golden Light

Moleskine Volant: Dragonflies »
Resplendent Ennui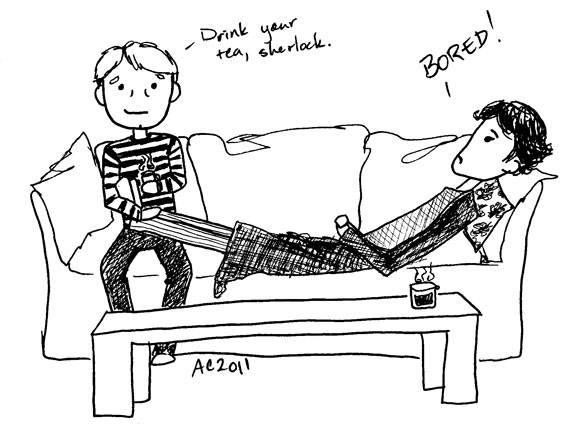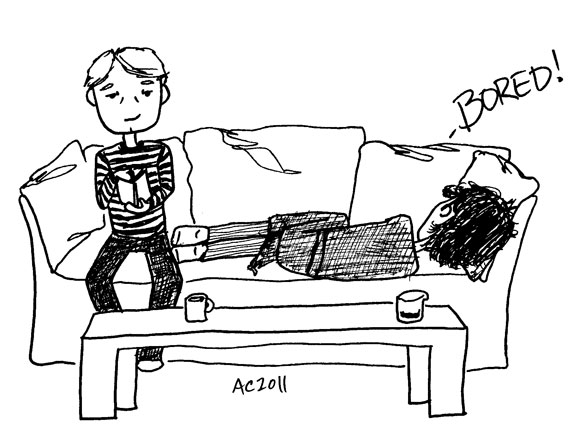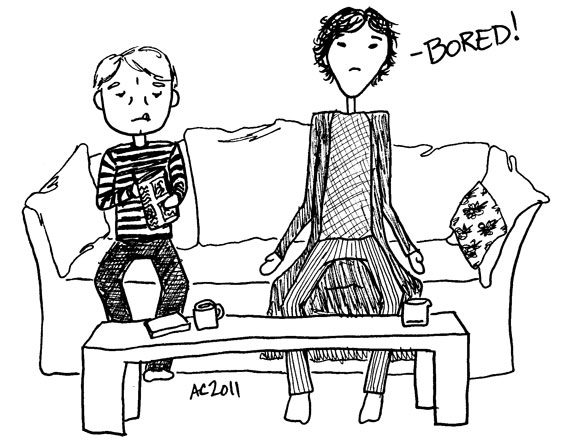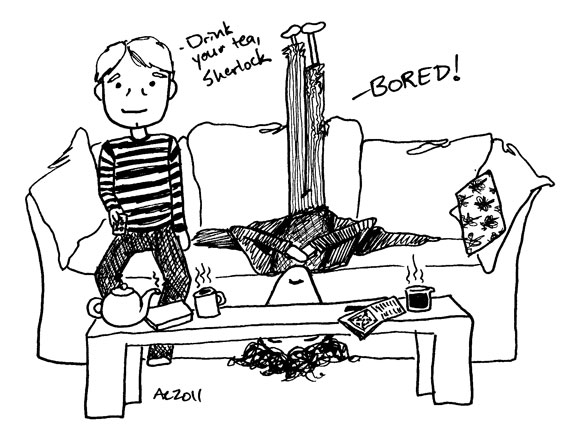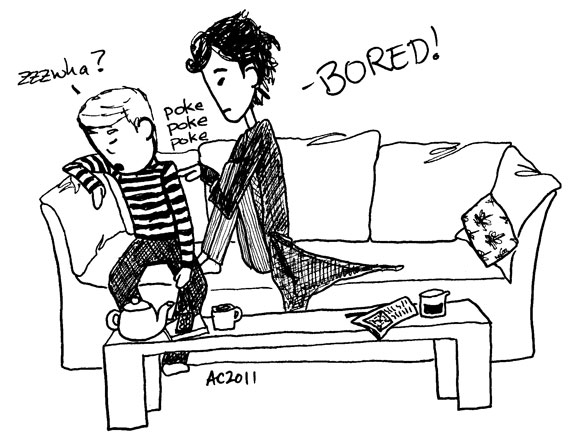 More silly Sherlock cartoons. I spent some time with this exploring a new style, the idea of repeating panels, the textural shading I could do with my snazzy new Micron pen set, and sleep deprivation. Enjoy!
If you'd like a print of this comic (the originals are already gone, yay!), you can pick one up at my Etsy shop.
Tags: etsy, john watson, nfs, pen and ink, print, sherlock, sherlock bbc, sherlock holmes
This entry was posted on Friday, February 11th, 2011 at 10:13 am and is filed under Daily Art, People, Figures and Faces, Series and Books, Things I'm a Fan Of. You can follow any responses to this entry through the RSS 2.0 feed. You can leave a response, or trackback from your own site.
3 Responses to "Resplendent Ennui"