Love Notes
Do you sometimes just wish you'd get mail that wasn't a bill, an advertisement, or paperwork? Do you sometimes need words of encouragement, for just one person to remind you of your own awesomeness? Do you secretly hope someone awesome would send you one of my handmade cards?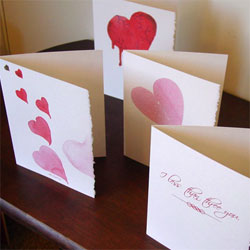 Love Notes is a new service I'm offering, because I want to put a little love in your mailbox. It'll be weird love, but if you didn't like weird, you wouldn't be here.
Each note will be written in one of my 5″x7″ handmade cards: I'll surprise you with a random design, either something all new or one of my favorite Etsy cards (I'll make sure you don't get the same one twice, though!). Inside, I'll hand-write a little something encouraging, something to make you smile and remind you that the path you're on is the one you chose, and that you're doing great. You can either tell me about the Awesome Thing you're working on and need encouragement with, or I'll just make something up as I go along.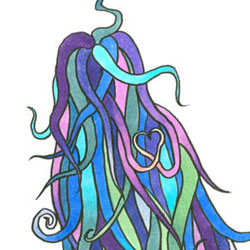 Either way, someone out there will be pulling for you, and you'll be able to have something to look at to remind you that you're awesome on those days when the world doesn't seem to want to cooperate.
I have a whole bunch of gorgeous brush pens, fountain pens, and other fancy writing implements (what? they're totally art supplies), and I'll break them out for you to add some extra specialness to each note. My handwriting is what we might call 'unique' but it's legible, and I'll be sure to add some flourishes perhaps even a doodle or two to your notes.
So, to sum up: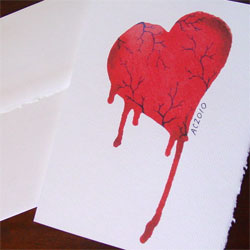 You can get 1 card to try it out, 6 cards over the next 6 months, or 13 cards for a whole year of love, depending on which package you pick!
I'll personally design and print them, just like I do for my Etsy cards.
Instead of being blank inside, they'll contain words of encouragement, like a little love note to your awesome thing, or a sincere reminder that you're a pretty great human being.
I already think you're awesome, even if you don't order some Love Notes for yourself.
I'll mail your Love Notes to the address on your Paypal, unless you tell me otherwise. I'll make sure to email you before your first note (again, to the email from your Paypal account) to ask you a little bit about yourself and the awesomeness you have going on. There may also be random check-in emails in between cards, to see how things are going — I'd love to hear from you after each card, in fact, to see how it's working out for you.
Love Notes: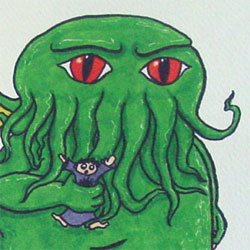 1 Sample Note –
$13

Get a single love note, which I'll send out right away, so you can get a little reminder of how awesome you really are.
6 Months of Love – $69
Get 6 notes over 6 months, mailed sometime during the month, each with a unique note for you and a different card to wrap it in.
13 Gorgeous Love Notes – $129
A whole year of love! You'll get a note right away, and then one per month all the way through the year, including a 13th card at the very end to wrap things up the right way.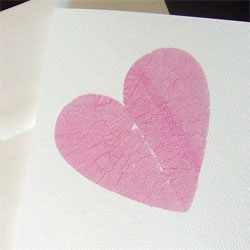 PS: If you know someone who needs a little love, you can even get them as a gift!
Just make sure you let me know a little something about the intended recipient (including their address!) when you email me the first time.
Everyone could use some love, so if you do get a gift, make sure you get at least one for yourself, too!