Policies About Stuff
This is my little page of things you might be wondering about and feel awkward asking.
Copyright, Licensing and Creative Commons
Shipping
First class shipping is always free, and I reserve the right to upgrade you without asking. I'll usually use first class mail on smaller things, and shipping times will vary widely based on where you live and what your postal service is like. If you want it Quick as a Bunny, then I'm happy to let you pay the shipping on whatever method suits your fancy.
If you live in the SF Bay Area and want to meet in person, I'm all up for that, too! I don't have a car (yes, yes, trust me, we are all safer in a world where I don't drive), so you'll have to come to me, but there's several great restaurants and coffee shops where we can meet.
Framing
A vew things come framed, but most don't. I offer framing for US or International customers, and the framing price includes the increased shipping cost.
I use the very simple black frames shown in so many photos on this site (or sometimes brown, for some art), but if you want something different we can talk. You can even send me a favorite frame to put the piece in before I ship it to you.
Salt pieces with three dimensional elements will always ship framed to protect the salt. After it's been photographed, scanned, and fondled, the salt is pretty much there to stay, but I recommend not re-framing them yourself because you can still crush the crystals against the glass.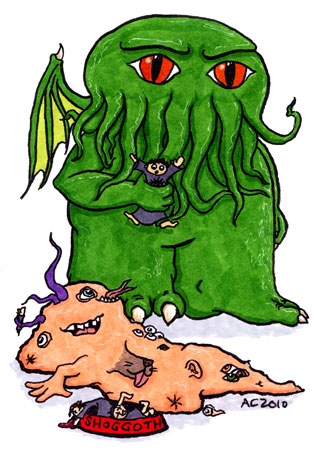 Anything that ships unframed will be protected as best I can. Works on paper will be protected by stiff cardboard, and usually also have some sort of plastic in case it rains on the postman.
Gift Wrap & Gift Certificates
I'm generally happy to gift wrap original art for you gratis, and I often try to wrap things in such a way that you can take a peek and put the wrapping back before giving the gift. I'm also happy to do a special gift certificate for you for any amount, if you'd rather let your lucky giftee pick the piece of art.
If I am sending something to a gift recipient and not the buyer, do let me know so the thank-you note makes sense.
For gift certificates, do remember that the Floating Gallery is only open from the 1st-8th of each month. I wouldn't want your giftee to be disappointed.

Money & Payment Plans
I know not everyone loves Paypal, but it's easy and inexpensive. If you've got reasons not to want to use it, I can take check or money order or plain old cash handed to me, but I can't take credit cards any other way at this time.
I am always happy to work out a payment plan that gets art you love into your life. I offer 3 payment plans, either $20, $50 or $100 per month. These amounts should let you get most pieces of art within a year, and often in just a few months.
Payment plans benefit me as an artist because they provide a reliable income for those months, so never hesitate to ask me for one.
If you do want to do a payment plan, I'll mark the piece as Sold and put it somewhere very special, and then when your last payment clears, I'll ship it to you. Just email me to set it up!
You can also read a bit longer post about payment plans here.
Returns
Every piece is one of a kind (unless you're buying a print or card on Etsy), so I try to insure the fine art originals when they ship. If something bad happens in shipping we're pretty much both screwed, but we can at least file the insurance.
If you don't love your art once it gets to you, pack it up and send it back for a full refund! I know the photos don't always do the pieces justice, so don't be afraid to get stuck with something that's not quite what you hoped for.
I want my art to bring smiles and beauty to people's lives, not frowns and vague dissatisfaction, so I'm pretty much willing to do whatever I can to fix what's wrong.
Privacy
You've got it! I have an email list but you have to add yourself, and otherwise all the things we talk about are just between us (because, you know, other people do get the newsletter). I don't pass around customer info, that would be dumb.
Copyright, Licensing & Creative Commons
I retain the copyright to all my work*, but I do allow non-commercial free use of certain works (basically anything that's not a commission or other client-based work). In general, I post work under a Creative Commons Attribution-NonCommercial-NoDerivs 3.0 Unported License.
This means you can use images on your blog posts as long as you attribute them to me with a link back, but you can't use them in your own commercial works. If you want to use my art for your company Christmas cards, band's album cover or the big sale flyer for your store, you'll need to pay to license the image. The same goes for headers on commercial blogs, or swiping pieces for part of your design. Just drop me a line and we'll negotiate a reasonable fee.
Read more about my stance on fair use of my images here.
If you'd like to Pin, Tumbl or Tweet my work, feel free! Just please try to link back to where you found it, and don't remove any signatures or watermarks.
*Work for hire being the exception here.
Questions?
As always, you're welcome to email me with anything. Seriously. I even check my spam folder every day or two!
If you've read down this far, here, have a squid.