Posts Tagged 'print'
Monday, January 30th, 2012
A perfect message for your Monday, really, this print reads:
ABANDON ALL HOPE
Ye Who Enter Here*

*If you have already abandoned all
hope, please disregard this notice.
I saw this quote on a LOLcat ages ago, which of course I totally failed to bookmark, and made a digital poster of it. I could never quite bring myself to list it in my Etsy shop, however, and I think that was because it just wasn't really my style. So, I took watercolor and Sharpie marker and remade it by hand with scribbly Amy-style Sharpie calligraphy, and I liked it so much I'm keeping the original.
Abandon All Hope, 8″x10″ watercolor and Sharpie Marker on paper, not for sale. However, prints are available at my Etsy shop.
Categories: Angels, Cthulhu, and Other Myths, Daily Art, Words Words Words
Tags: calligraphy, lolcat, mine all mine, nfs, print, sharpie marker, watercolor

---
Friday, February 11th, 2011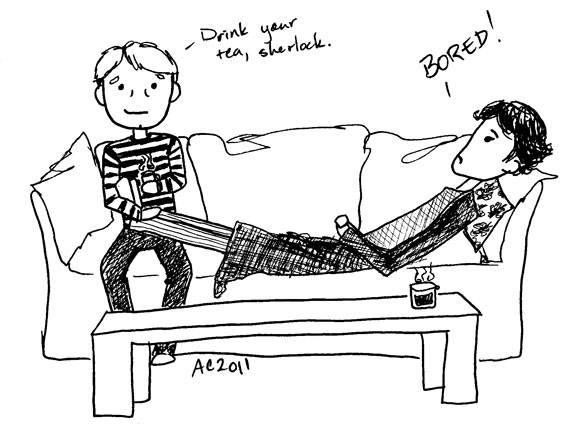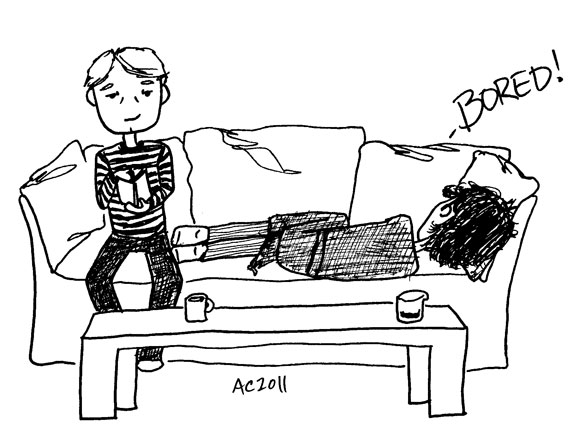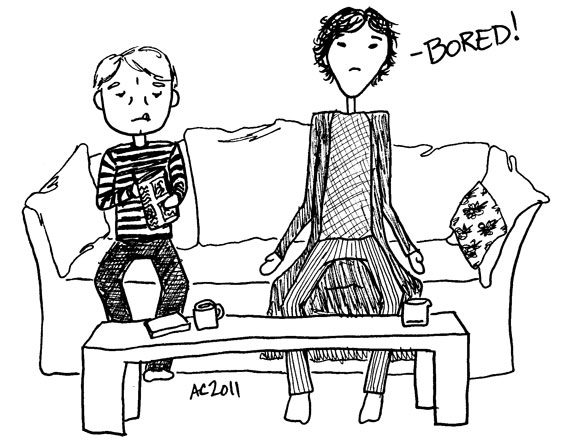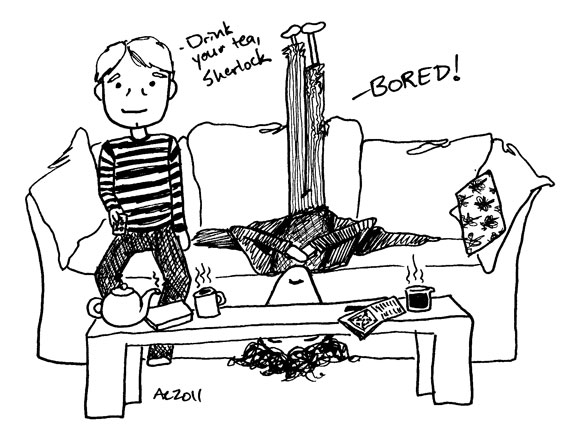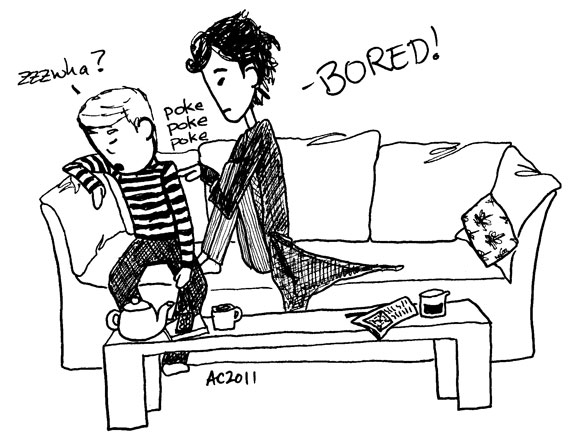 More silly Sherlock cartoons. I spent some time with this exploring a new style, the idea of repeating panels, the textural shading I could do with my snazzy new Micron pen set, and sleep deprivation. Enjoy!
If you'd like a print of this comic (the originals are already gone, yay!), you can pick one up at my Etsy shop.
Categories: Daily Art, People, Figures and Faces, Series and Books, Things I'm a Fan Of
Tags: etsy, john watson, nfs, pen and ink, print, sherlock, sherlock bbc, sherlock holmes
3 Comments »
---