About the Artist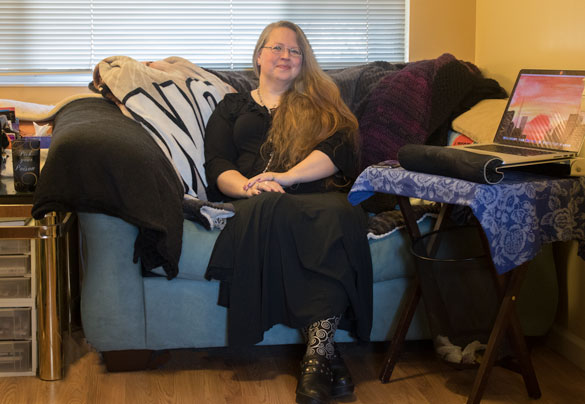 Amy Crook has escaped the SF Bay Area, ventured through the untamed skies, and landed in upstate New York, where there is far too much weather. Amy is aro/ace, uses she/they, and prefers textual communication. She is making friends with new house ghosts, but the old monster under the bed came along on the move and still holds hands with her at night.
Her artwork populates liminal spaces with limited palettes, usually in the form of small watercolor or ink works on paper. Her paintings depict horizon lines full of wintering trees or dying cities, or explore the abstract sense of inward and outward growth. She finds the places where adorable and haunting intersect, where beautiful and doomed live, where uplifting ideas show up in unexpected images. The goal of her work is to add beauty and joy to a world that is often ugly and grey, and to celebrate the delight found at the edges of society, of the universe, and in simple kindness.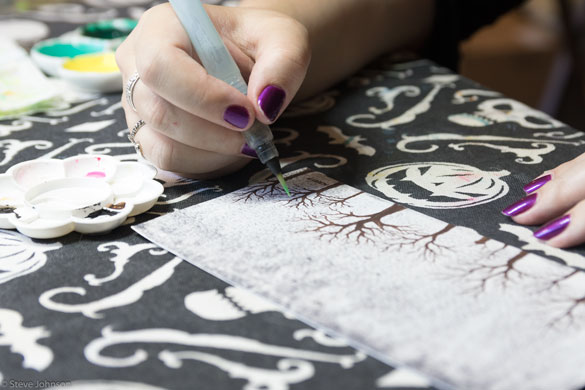 She specializes in writing magical worlds, boys in love, delicious meals, adult communication, and happy endings. She writes both novels and short stories, creating characters that a reader can fall in love with and follow through many cups of tea or the occasional adventure. Although some of her work involves kidnapping, murder, and mystery, even the most exciting of her books slows down to enjoy the finer things in life.
Get on the email list to get discount codes for Etsy, Floating Gallery previews, cat pics, and insider info on her art.
So why Antemortem? Well, my tiny design biz is called Not Dead Yet Studios (a la Monty Python and the Holy Grail), and I wanted to stay with the theme. At first I thought maybe perimortem (immediately prior to death, thank CSI for that one), but finally decided on antemortem.