Rest in Peace, Belladonna
Friday, October 25th, 2019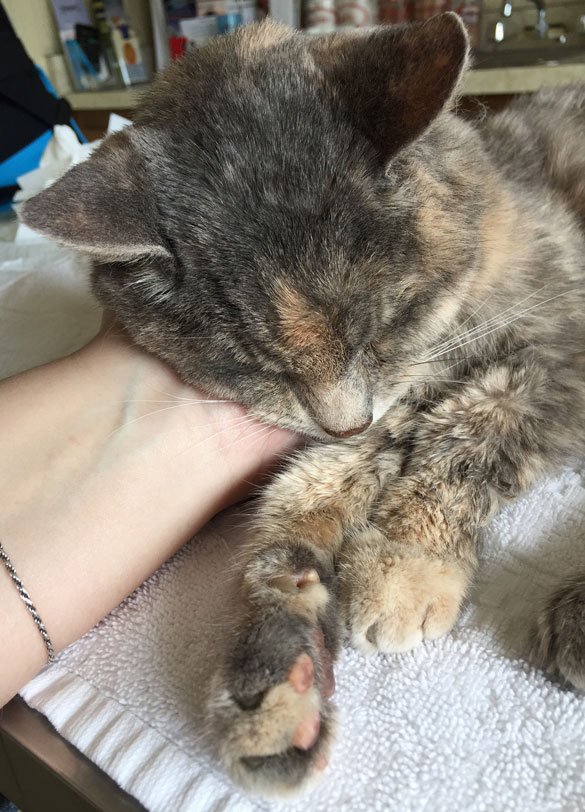 Belladonna got an infection and, after failing to fight it off, is gone. She passed away last week, but was purring faintly even to the end there, while keeping me from reaching for my drink. She was very tired and old and had been with me over 18 years, so it was time. I'll miss her very much. I do miss her.
Pod has been doing his best to console me, and life keeps moving on as it does. Plus, I got a cold two days later, because 2019 is just like that.
Rest in peace, old grumpy girl.
Find more like this:
Categories: Words Words Words
Tags: belladonna, info

« Inktober 2019, week 1 plus

Inktober 2019, part 2 »