About the Artist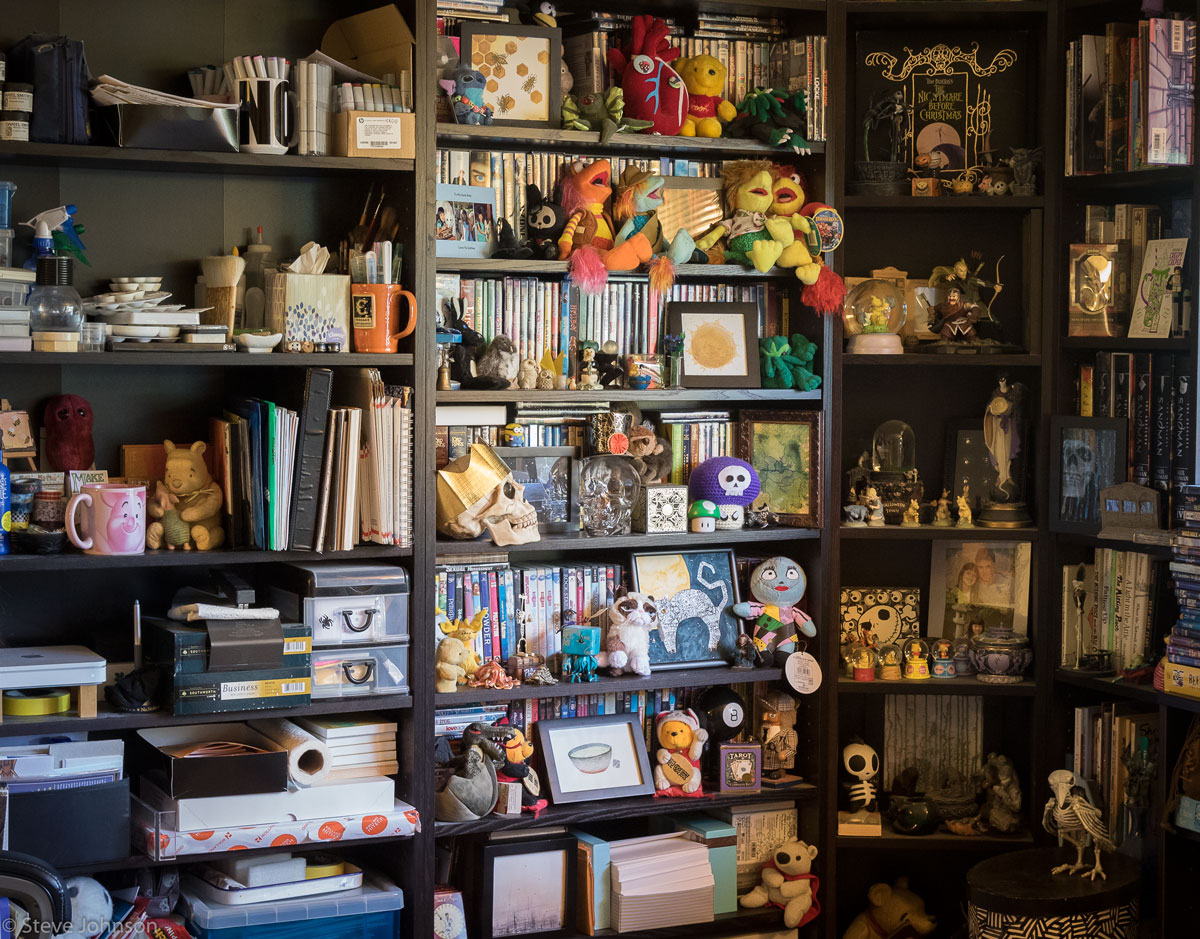 Growing up geek, you fill your room with collections that can seem dated and juvenile as you step into adulthood. Careful curation can help those much-loved objects grow with you. Like putting Woody with Buzz Lightyear, adding fine art to your spaces will elevate those collectibles from toys to treasure once again. You can get artwork in sizes small enough to tuck into a bookshelf, and these gorgeous pieces will make wonderful companions to your much-loved aliens, dragons, and robots.
My name is Amy Crook. I'm an artist, designer, and writer, and that's what puts tea in my Piglet mug. I live in upstate New York with eight cats, two housemates, a pre-teen, and more tentacle pillows than you'd expect.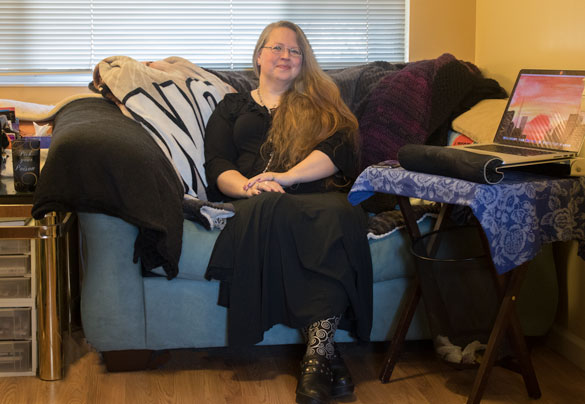 My art illuminates in-between spaces, such as the crossroads where geek meets grown-up. In a world full of ugliness, you can use art as a restorative potion to bring a burst of charm and delight that lasts beyond the momentary quest. Endings are the one human constant, and my work often wanders to the places where death intersects with life in a beautiful way, such as trees in winter, skulls, and sunsets. Through abstraction, I explore the ideas of pathways and boundaries, of mapping and exploring, letting curiosity and aesthetic appreciation guide their creation instead of NPCs.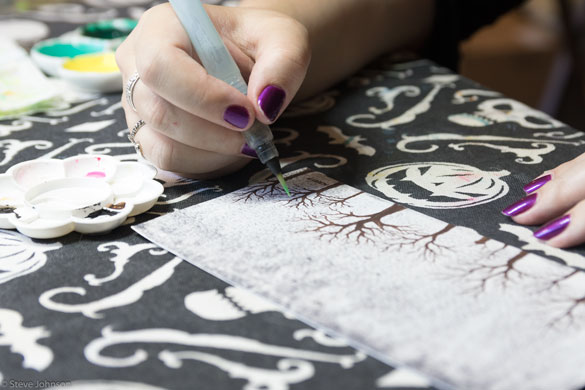 Some of my work stems from the fandoms we all love, as well as the struggles of grown-up geeks to step out of invisibility and into the spotlight. Horizons, distance, and ephemeral beauty are examined in ways that will give you something new to find every time you look. No level grinding necessary — and though you don't have to catch them all, with small artwork there's always room for one more.
Get on my email list to get discount codes for Etsy, Floating Gallery previews, and insider info on my art.
So why Antemortem? Well, my tiny design biz is called Not Dead Yet Studios (a la Monty Python and the Holy Grail), and I wanted to stay with the theme. At first I thought maybe perimortem (immediately prior to death, thank CSI for that one), but finally decided on antemortem.