Commission: Mermaid
Tuesday, January 5th, 2010
In the fall of 2008, my friend Jeff commissioned me to paint a gift for his wife, for a combination 5th anniversary and Christmas present. It was an interesting challenge keeping it a secret for two months, but the moment of presentation was a smashing success!
We wanted to take into account as many of her favorite things as possible, so not only does it have the mermaid as a central theme, we added in the sunken pirate ship, and of course a shark or two.
24″x30″, oil on canvas, not for sale (commission)
Click through to see the process, which was thoroughly documented to keep Jeff current on my progress.
The worst thing in the world: a blank canvas.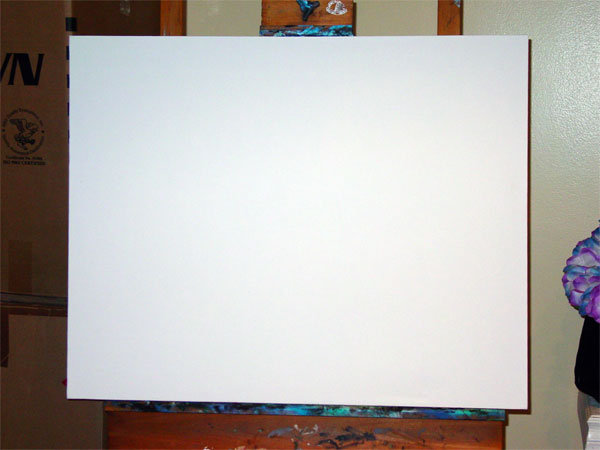 Look, color!

And here's a little more, getting in the shadows and a vague hint of what will someday be the background.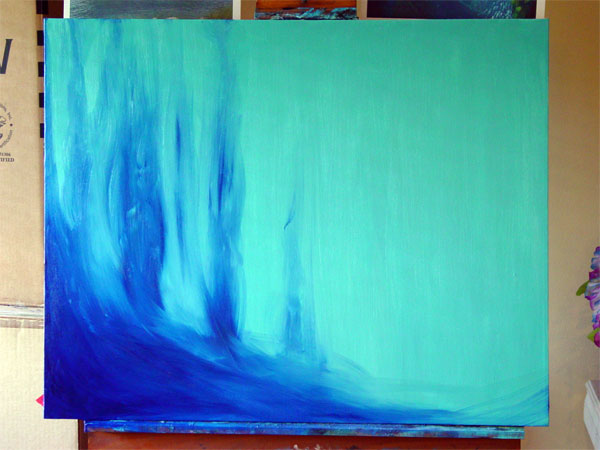 You can see my references taped to the easel now, or some of them, anyway, and the blocked-in color for the ghost ship. Also, Grover's feet.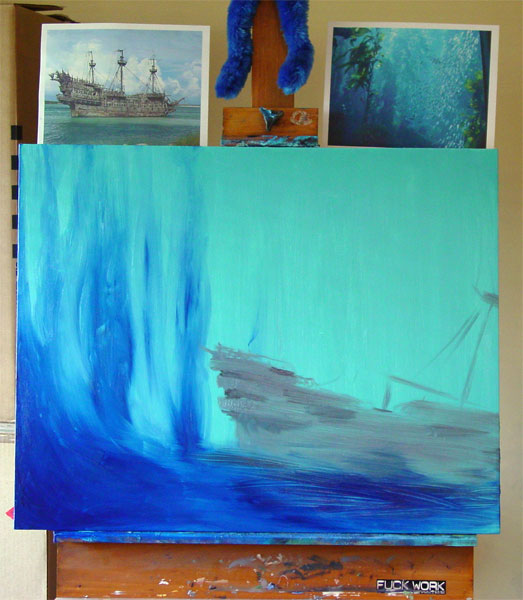 Some detail going in on the ship: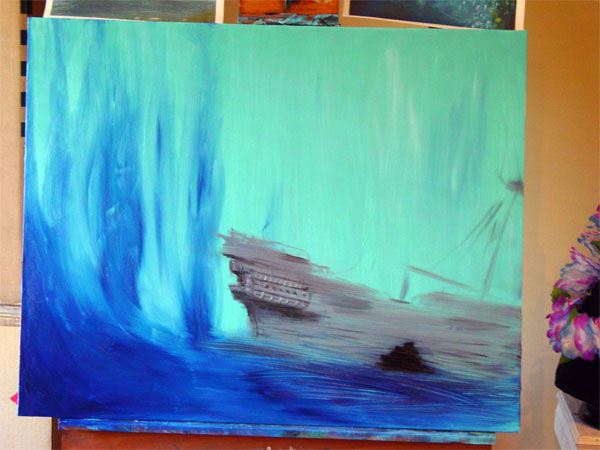 More ship, and some foliage!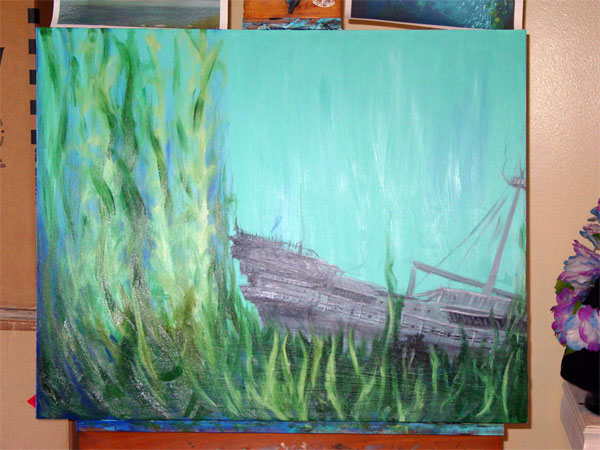 Rawr! He's a little toothless, but he'll get his later.

And now I've blocked in the mermaid! The real star of the painting.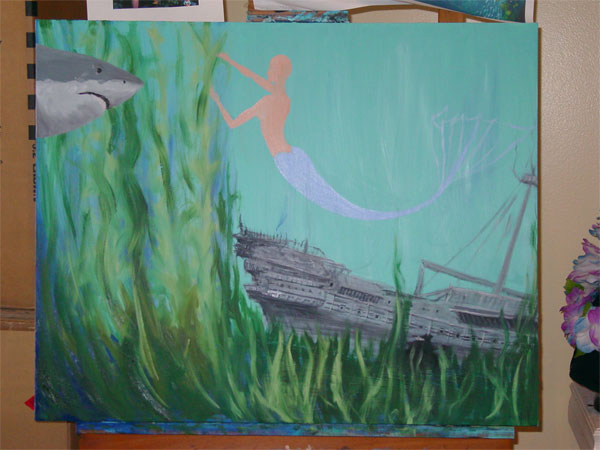 My shark has teeth, and the mermaid has some color now.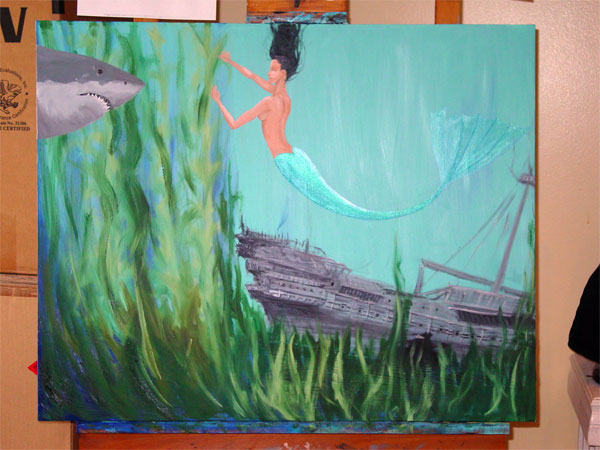 Texture on her tail, and a whole lot of kelp.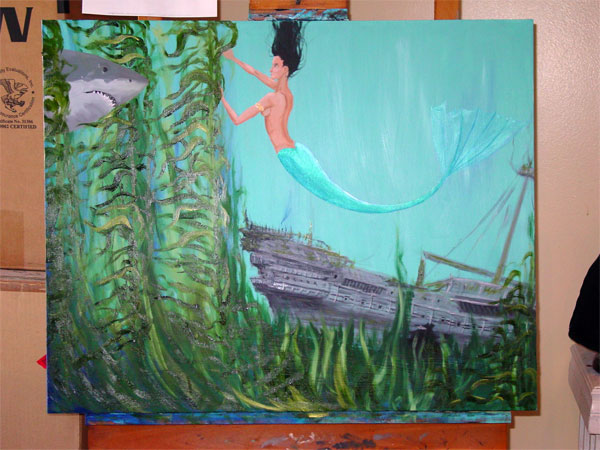 All done except for the lighting. Little fishies! The final's up at the top of the post, of course.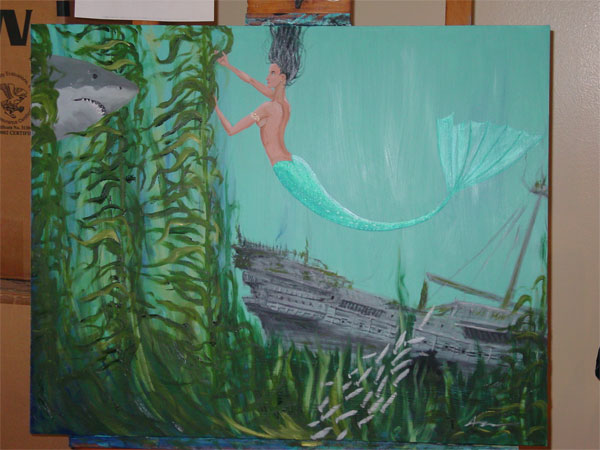 Find more like this:
Categories: Angels, Cthulhu, and Other Myths, Completed Commissions, Daily Art, Sea Creatures and Other Animals
Tags: all rights reserved, commission, mermaid, nfs, shark

« Zombie Head Stitch Markers

Precious »