Ash Ghost zine
Monday, February 10th, 2020
Happy Patreoniversary!
I've been on Patreon for 5 years now, amazing! I've managed to grow a lovely little community there of supporters and friends, and I'd like to invite you to join with a special offer*.
Ash Ghost zine
I'm going to make a limited run of these little zines for my patrons! They're made by hand, printed right here in my living room as always and lovingly assembled and stapled just for you. The unsettling short story inside uses my Ash Ghost art series as both inspiration and illustration, including a new one created just for the cover.
Every one of these will be signed and numbered, and the edition will be exclusive to my Patreon supporters. You don't even have to buy one — everyone who is at the $10+ level in February will get one in the mail for free!
I'm also including these lovely bookmarks, which will be available on Etsy afterward (unlike the zine).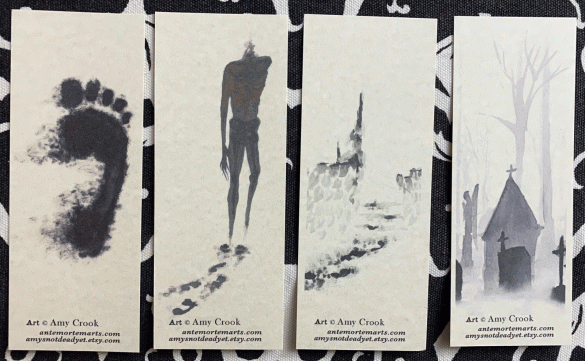 If you're not a patron by then, you'll have missed your window and the zine, but there's still a bunch of great perks even at the lowest level. Become a supporter today!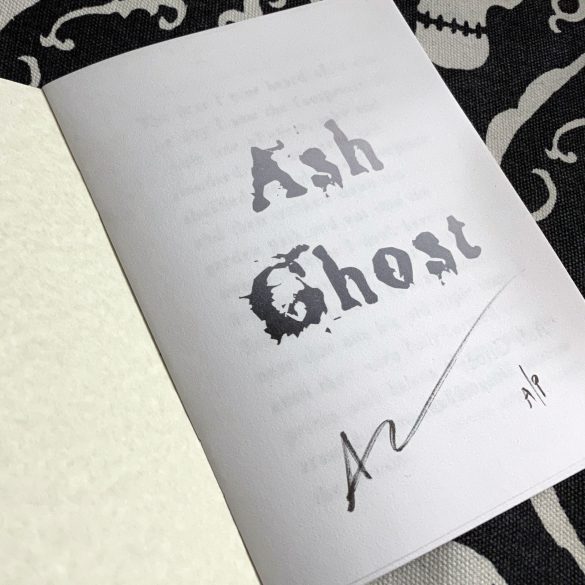 *Offer ended on Feb. 29, 2020.
Find more like this:
Categories: Angels, Cthulhu, and Other Myths, Card Design, Flowers, Trees and Landscapes, People, Figures and Faces, Series and Books, Words Words Words, Zombies, Skulls, and Other Morbid Things
Tags: ash ghost, patreon, sale post

« Patreon sketches for December 2019 requests

Midnight Blue Sky »